The Spider-Man: Homecoming trailer is out and its surprise arrival has been met with raved support from loyal fans of the young hero.
The anticipated trailer premiered on Jimmy Kimmel Live!, giving everyone a clear vision as to what direction Sony and Marvel intend to take the franchise. However, worried fans can relax because Tom Holland seems to be very capable of stepping into the iconic role.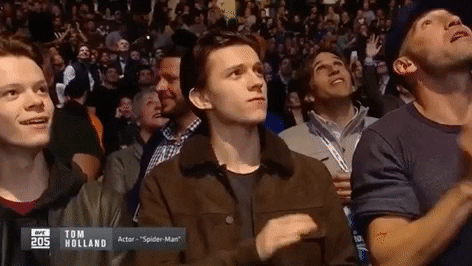 In the first trailer, viewers get a glimpse of Spider-Man in the midst of stopping a bank robbery and also receiving guidance from fellow Avenger member, Tony Stark (aka Iron Man). Plus, it wouldn't be the perfect trailer if Spidey didn't rest on tall buildings and showoff his famous web-slinging abilities -- it didn't disappoint in this department either.
Many critics, fans, and myself included had been skeptical of seeing our favorite hero return to the big screen so soon. After Andrew Garfield's last appearance as Spider-Man, many felt that it was time to put the series to rest. Despite the money Garfield's version generated in box office sales, it still didn't convince Sony into continuing with the series. Although the decision to revisit was partly due to Garfield's behavior which Sony was not too fond of, the second installment lacked the heart and soul of a great Spider-Man film. Therefore, it came as a surprise to many when Sony made the decision to quickly reboot the series.
In the summer of 2015, Holland was announced as the next Peter Parker/Spider-Man. John Watts, of Cop Car (2015) fame, was set to direct with the screenplay penned by Christopher D. Ford and Erik Sommers. Yet, this news came only a year after the theatrical release of The Amazing Spider-Man 2 (2014).
The $4 billion Spider-Man reboot is set to be in theaters July 7, 2017. In the meantime, take a look at the first trailer of Spider-Man Homecoming below and prepared to be amazed.